Fuji Network set up a disaster relief charity SAZAE-SAN BOKIN between April 18th thru May 31st providing help to those affected from the magnitude-7.3 earthquakes that hit both Kumamoto and Oita Prefectures on April 14 and 16, 2016.
Thanks to your generous support, we are pleased to inform you that the relief charity has accumulated a total of JPY141,931,726 as of May 31. .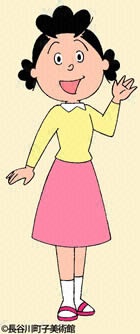 All donations collected through our network stations in Japan as of yesterday are currently being forwarded to the SAZAE-SAN BOKIN. The tallying process will take some time, but once we have the total amount, we will report it to you through this webpage.
All your donations entrusted with us will be sent to the Japanese Red Cross Society to assist the victims from Kumamoto and Oita.
Thank you once again for your generous support.